The Best in Water Damage Cleanup and Defense
Experience Exceptional Services and Comprehensive Solutions for Water Damage, Drain Cleaning, and Hydro Jetting

Guaranteed Clean, Dry, and Satisfied
Restoring Your Property with Expertise and Care
Swiftly resolving household water disasters, sewer backups, floods, and more with precision and care.
Achieve peace of mind with The Flood Team. No out-of-pocket costs, direct billing to all carriers, hassle-free claims, and expert support.
Drain Cleaning / Hydro-Jetting
Clear stubborn blockages and debris from pipes with our powerful Hydro-Jetter, ensuring efficient flow and restoring plumbing systems effectively.
Minimize downtime and maximize recovery with our prompt response to commercial water damage.
Mold Inspection/Remediation
Our experienced professionals employ advanced techniques to detect mold, eliminating it at its source and ensuring a healthy, mold-free environment.
Our comprehensive process includes advanced water extraction techniques, effective mitigation, thorough cleaning and safe antimicrobial, and advanced drying system, we ensure a dry and clean basement, free from mold and other contaminants
Trust our IICRC certified professionals for the best-in-class sewage remediation process ensuring a thorough cleaning, disinfection, proper disposal, complete sanitization ensuring your property clean, dry and you are completely satisfied guaranteed.
The Flood Team aims to protect people and their assets from water damage through its expertise, systems, and exceptional service.
Meet "FloodBot" – our reliable AI assistant! This helpful companion will promptly connect you with our team for a faster response now!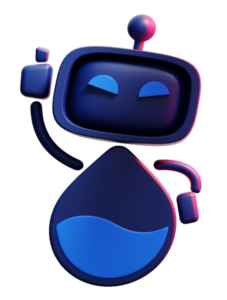 The Flood Team's experts are standing by for fast, convenient online assistance. Don't wait, schedule an expert now!
Need help now? Contact The Flood Team today for expert assistance. Send us a quick message and let us assist you!
Ready for immediate help? Join The Flood Team's live chat and connect with our expert to get your questions resolved now!
Best In Water Damage Defense!
Our team of experts handle all aspects of water damage, ensuring thorough assessment, mitigation, and restoration to protect your property.
We understand that every person and water damage situation is unique, and we tailor our services to meet your specific needs, providing friendly exceptional service
Equipped with specialized equipment that is ready to respond , we efficiently extract water, dry structures, and prevent mold growth and other dangerous contaminants ,protecting your health and safety.
Our owner operators hold the prestigious IICRC ASD certification, demonstrating their expertise in applied structural drying, safeguarding you from any and all dangers of water damage
Our team provides comprehensive support with insurance claims, advocating for your financial protection and ensuring you receive the coverage you are entitled to, without adjuster denials
Stress-Free Claims Assistance
The Flood Team works with all insurance companies and is here to simplify the process for you, from start to finish. Here's what sets us apart:
Our experienced claims specialists will guide you through every step, providing personalized support and expert guidance
With our user-friendly app, we can easily submit necessary documents, saving you time and eliminating paperwork
We handle all communication with your insurance company, ensuring clear and efficient correspondence
Our expertise minimizes claim denials, maximizing your chances of a successful outcome
We strive to keep your expenses to a minimum, reducing your financial burden
Experience the ease of a stress-free claims process with The Flood Team.
Crew showed on-time and we're very professional. Handled our belongings with care even the items that were damaged. Cleaned up after themselves and kept us in the loop every step of the way. I recommend this company to anyone needing these types of services.
I would absolutely call the Flood Team for any services I need in the future. They were courteous, clean, skilled, and promptly restored my home. They did an excellent job!
The Flood Team responded in a matter of minutes after my initial call to them and came super fast to start the cleanup from a sump failure. Their communication was excellent and very helpful during this stressful time
My mom had a mess in her house and The Flood Team responded quickly and was thorough. They answered many questions and were very respectful. When they finished, you never would have known there ever was an issue.
Absolutely the best company to hire. If you have ever found yourself in a devastating water damage that threatened to wipe out your business, you would understand how stressful and debilitating it can be. The Flood Team clearly recognize the challenges around this predicament.
We were beyond impressed with our experience with The Flood Team! We had a sewer backup resulting in 2' of water in our basement and garage -- the Flood Team responded quickly to our call and started working on the cleanup the SAME DAY.
They was respectful, clean and showed up when they said they would. They lock home up , put all there tools away that wasn't being used so we could still occupy are dry parts of the house. He communicated every step of the way
My mom had a sewage backup in her basement, it was really horrible and she didn't know what to do. Dan and The Flood Team came to the rescue they did a great job cleaning, they were prompt and on time everyday, and held her hand guiding her with helpful advice and information on how to proceed forward.
They walked us through the process so that we knew exactly what to expect. They were able to come out and had everything moved & cleaned up in a matter of hours. Communication was also excellent.
They were out the same day my basement flooded to assess damages and come up with a plan. They worked with my insurance directly and couldn't had made it an easier process. The completely removed all water, damage flooring and drywall and cleaned and disinfected my basement multiple times.
The Flood Team was just wonderful. I am not knowledgeable about home repairs and I received accurate and timely information all along the process of restoring my lower level. All of my calls were returned immediately.
The Flood Team crew worked fast and furiously to get our kitchen back to normal. They were efficient and professional. Available to answer ANY and all of my questions (and I certainly had a bunch) at any time, most of which were off the clock hours.